An Investigating of Using Dictogloss as an Essential Technique for Improving Student's Listening Comprehension
Keywords:
Dictogloss, Listening, Listening Comprehension
Abstract
The current study is an experimental one of using dictogloss as an essential technique with fifth preparatory EFL student's at Al-Saydaa Nafysaa secondary school for girls. The study is done in two classes as a sample: class one is called the experimental class which used dictogloss as an effective technique for improving listening comprehension , whereas the control class is taught by a dictation traditional method. To achieve its intended aims ,there is a test students used, then the data is collected and analyzed using SPSS. Moreover, collected data reveals that experimental class, students were taught using dictogloss which have better comprehension to information heard, and students express positive attitudes towards using dictogloss technique for improving their listening understanding.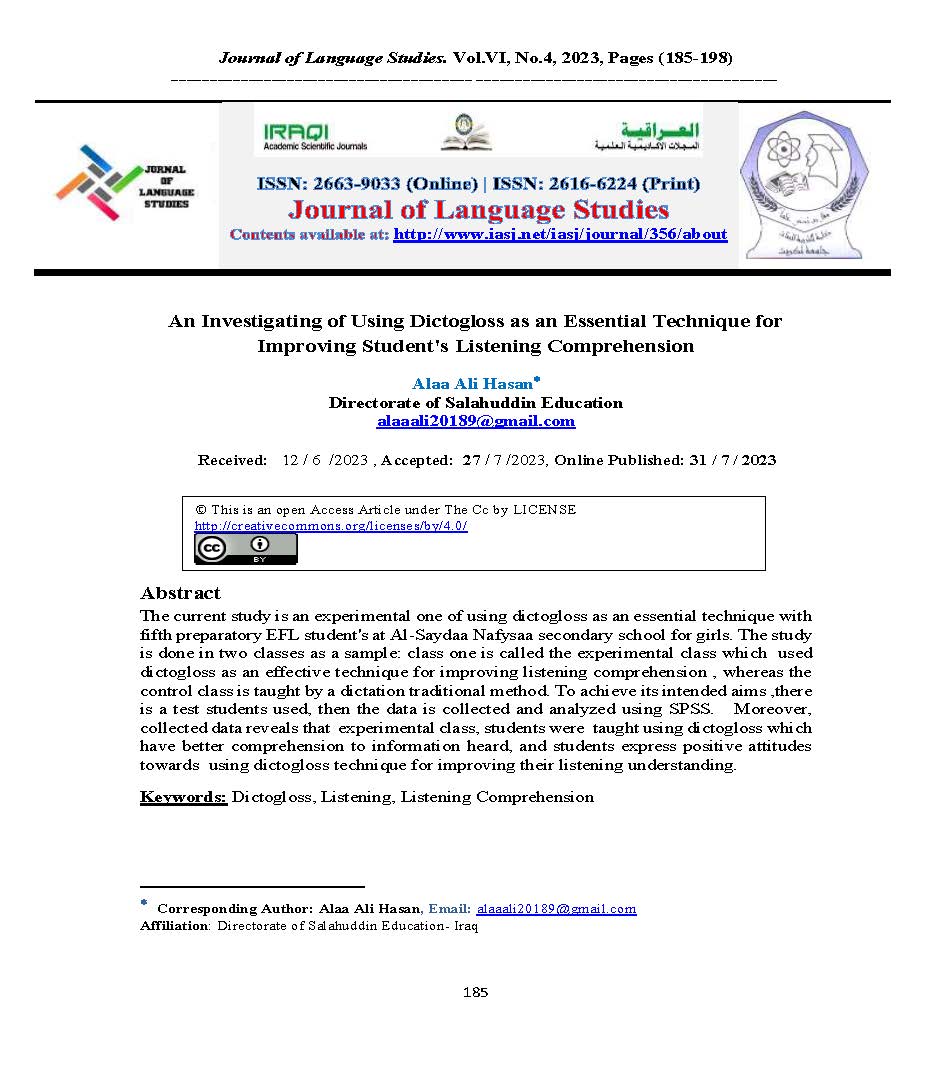 Downloads