Investigating EFL learners' writing anxiety in English class
Keywords:
writing anxiety, level, avoidance behavior and causes of writing anxiety
Abstract
Writing is a productive-skill that several students struggle with writing in EFL. A proper piece of writing needs appropriate writing skills. Writing skills are crucial for developing the students' academic writing. Thus, good writing is regarded as a measuring tool the performance of students' academic. Anxiety impedes students' performance in writing due to several reasons. Therefore, the prime goal of the current study is to explore the levels, the dominant type of WA and the sources of anxiety in writing English as foreign language. For this purpose, 365 university students participated. The data were collected through implementing two questionnaires. Firstly, Cheng's (2004) SLWAI was adapted to investigate the levels as well as the types of WA. Then, the CSLWAI questionnaire was adapted which were promoted by (Rezaei and Jafari, 2014) to find the causes of WA at Soran university. The findings showed that the individuals had moderate to severe degrees of WA. The findings also showed that the most provoking form of WA was avoidance behavior anxiety. In addition, the results of the CSLWAI demonstrated that low self-confidence, time limitations, linguistic incompetence, fear of tests, stress of doing a perfect work, insufficient and in effective feedback were main causes of writing apprehension.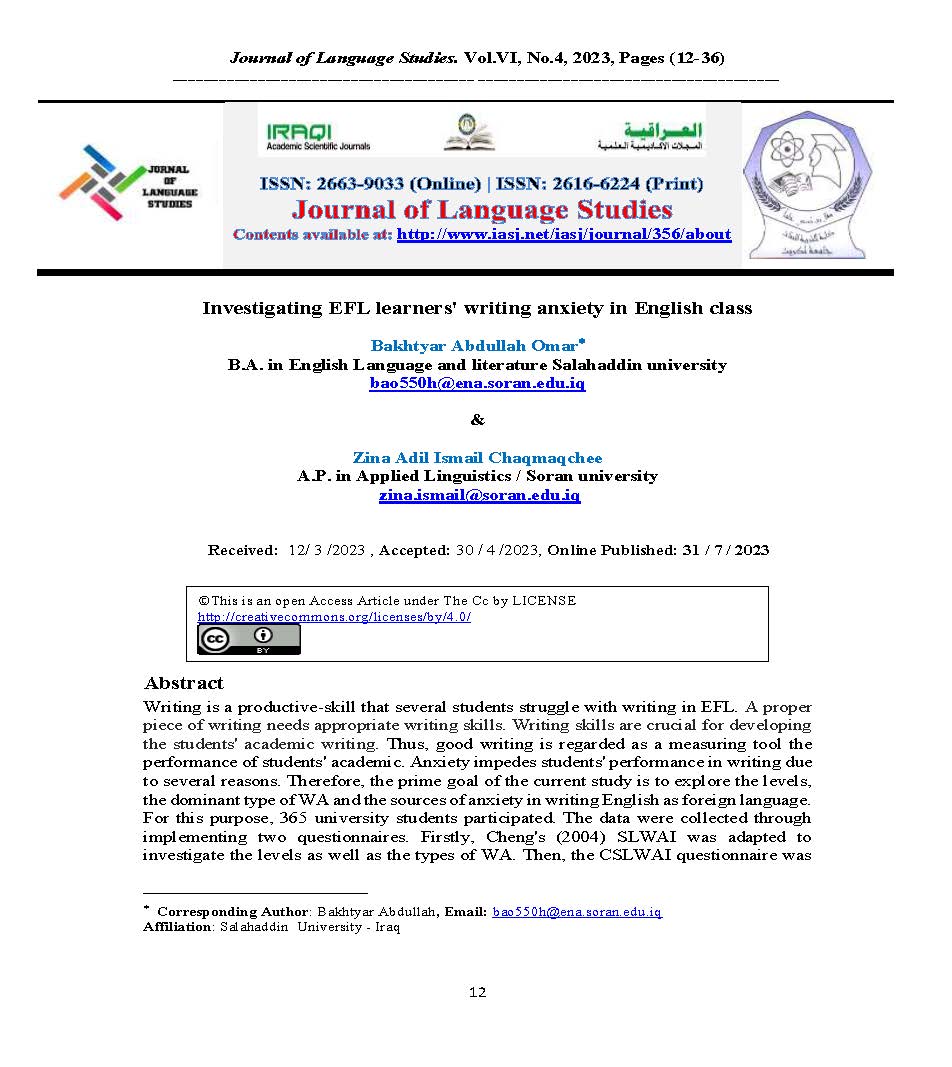 Downloads