Challenges of Translating English Pragmatic Markers into Kurdish by EFL Students
Keywords:
pragmatic markers, Discourse, relevance theory, translation, EFL learning
Abstract
This study aimed to investigate the translation of Pragmatic Markers (PMs) by Kurdish EFL students. This study demonstrates an innovative method/practice of utilizing translation to study the linguistic phenomena, Pragmatic Markers (PMs) (cf. Fischer 2006; Fraser, 1999; Aijmer, 2002). Based on the Relevance Theoretic Framework and polysemy approach, this paper consolidates research that examines the challenges that face EFL students of English Department at Salahaddin University, Erbil. The data were analyzed quantitatively and qualitatively. The results revealed that Kurdish EFL students use a variety of PMs in their writing, with some PMs being overused and others being underused. The study suggests that teachers should help Kurdish EFL students to use PMs effectively in their writing. Also, the results showed that the majority of participants had difficulty in recognizing the more complex adversative and causal PMs, while they had very few issues with Additive PMs. In conclusion, Kurdish EFL students may recognize Additive PMs and translate them with less difficulty than identifying more complex adversative and causal PMs.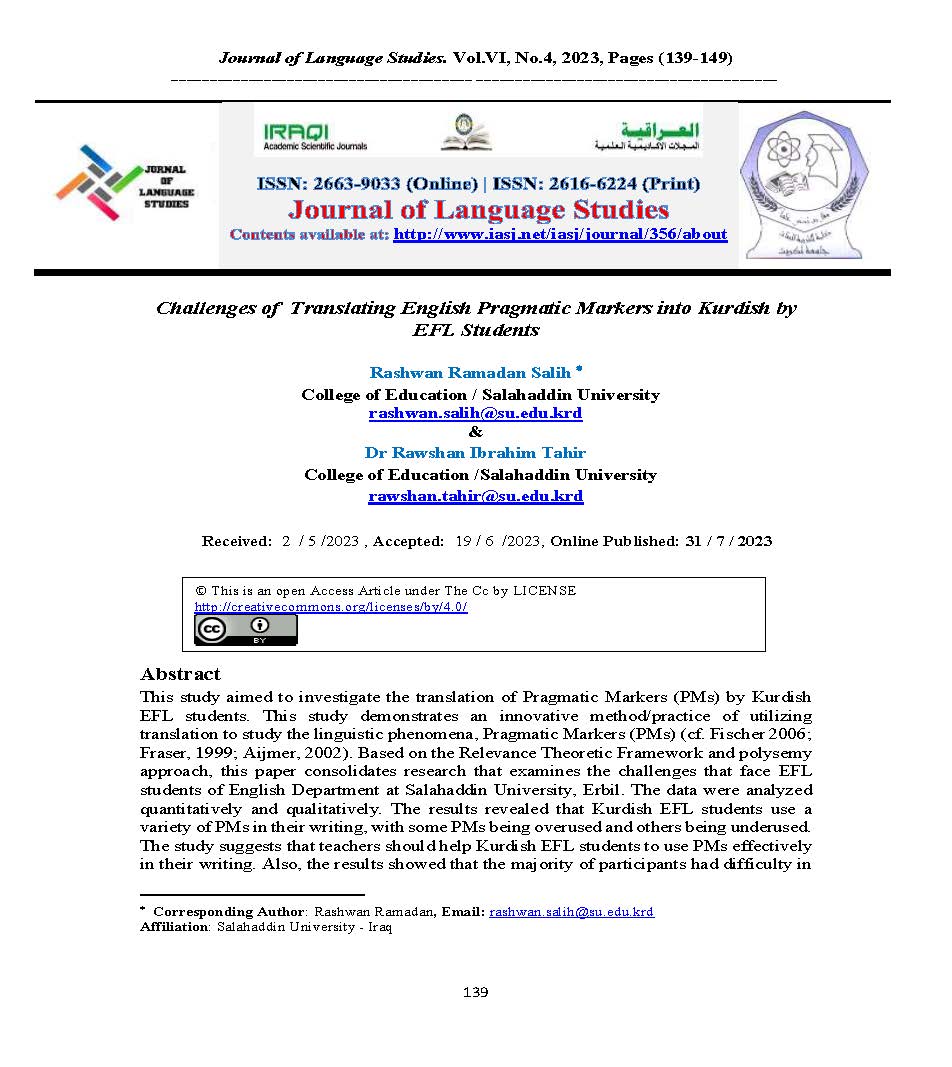 Downloads